Now that I'm nearly done with Christmas shopping, I can finally get around to updating my blog. Today I spent quite a while taking photos of the kids for our Christmas card. Not very successful. It definitely went much better when there were two adults to corral kids and maneuver things. I had this brilliant idea that we should get a photo of each of the kids and the two of us holding letters so they spelled NOEL. It's a good idea in theory, but it was a pain in the rear to execute. Averi's reflux didn't make things any better:



I wish I could say that was the only time it happened, but I swear she spit up every four shots. By the time we were finished, both the sheet and her shirt were soaked. I did retakes in the afternoon, and I finally got some pictures that were useable: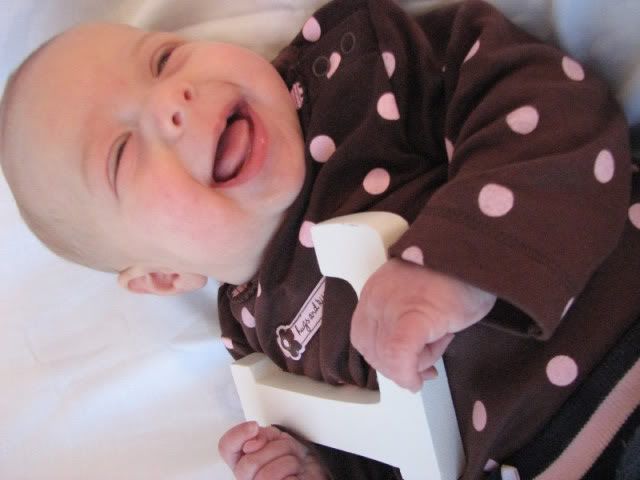 I was completely unable to get Paul to look at me. I think he thought it was some kind of game. If it was, he definitely won.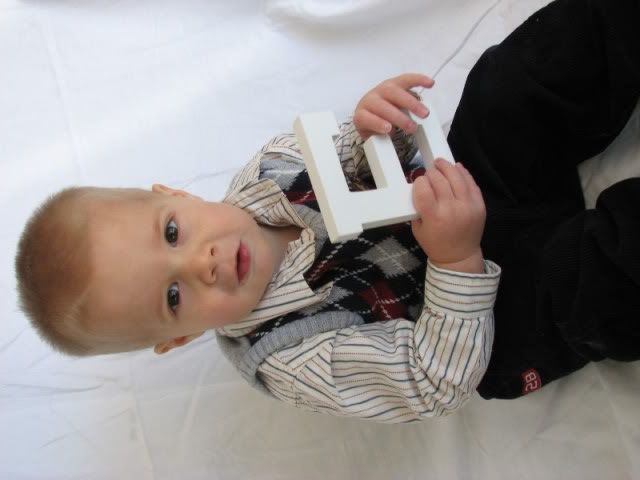 Katie is in that stage where she feels compelled to make weird faces whenever she sees the camera. Of the over 50 photos I took of her, only a few were suitable for a card: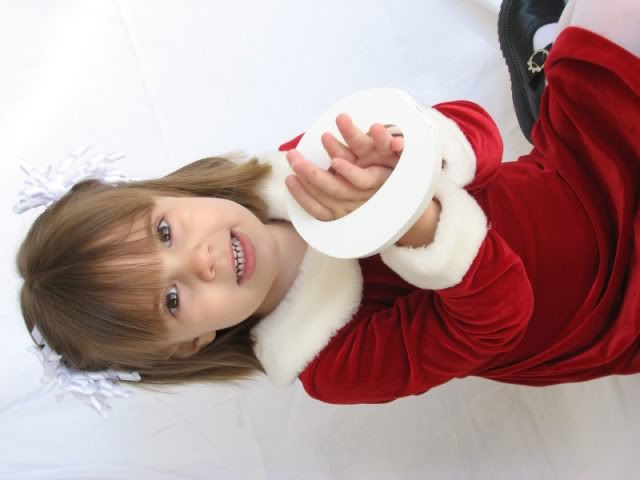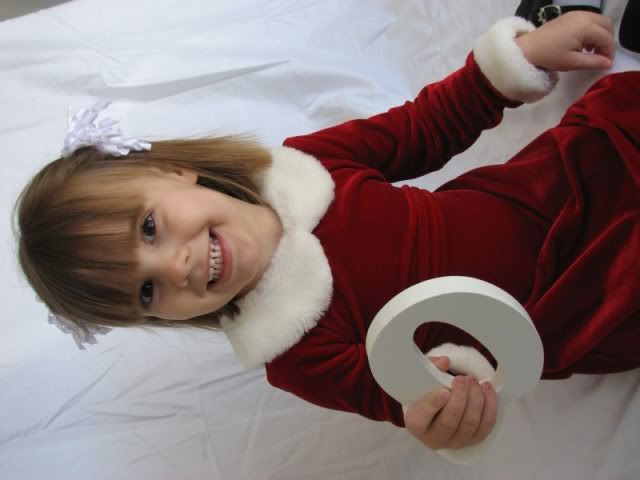 Now I have to wait until Aaron gets home from his trip to try and get pictures of the two of us together! That should be interesting...